Mission Statement
A Servant's heart is the key to success! Creating a daily culture of serving your coworkers in an exceptional manner creates a TEAM environment that is responsive to the needs of our extended family we serve. This TEAMWORK allows us to pay attention to the details and exceed our customers' expectations.
Legacy's Why?
To serve others in our community through Love, Compassion, and Outstanding Work Ethic. Directly or indirectly, making a positive impact on you and your loved ones' lives.
How does Legacy Provide The Services & Amenities
Serving each other and our residents go hand in hand, we can't be great at one without the other!
What Are Those Services & Amenities?
Assisting our loved ones with their most intimate needs, delivering tasty dining experiences, providing fun life enrichment events, ensuring a clean and clutter-free home, and prompt response when you need us!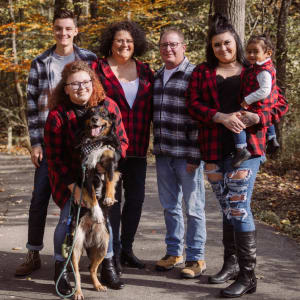 GWEN REVERMAN
EXECUTIVE DIRECTOR (TEAM Builder)
Born and raised in a small Indiana town, Gwen is the eldest of three children and a proud mom of three and grandmother of one. 
She received a degree in psychology from Ball State and quickly began her career with seniors. She has over 20 years of experience and take pride in her work. Whether it is helping a team member grow in  their profession or helping a family member or resident, she is there to aid in their journey. 
Every day Gwen wakes up and feels blessed to do what she does.
ERIC CLIPPERT
EXECUTIVE CHEF
A small town guy with a big heart, Eric is a the head Chef here at Legacy Living Florence. Food has always been his passion. As a kid, he recalls having to use a small step stool to help in the kitchen. He accredits much of his love for food and service from his grandmother who had countless kids and grandkids and still put together a wonderful meal. 
Eric graduated from the Cincinnati Culinary Arts Academy and has worked at various establishments including bistros, country clubs, resorts and most recently healthcare. He is also a part of a charity organization that is dedicated to supporting the community.
He lives with his wife in Versailles, and has two kids, and two granddogs.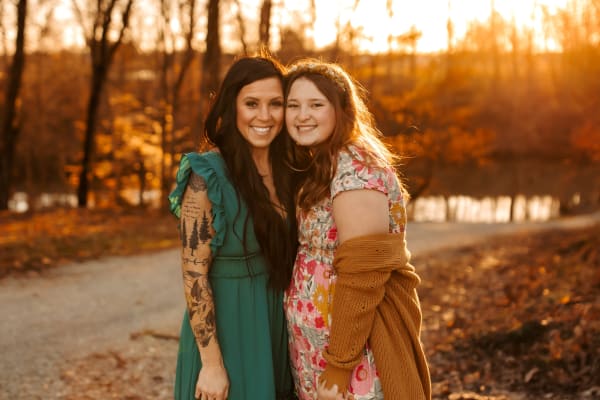 KELLI SNAPP
LIFE ENRICHMENT DIRECTOR
Life Enrichment Director, Kelli Snapp, brings over 16 years of healthcare experience to Legacy Living Florence. Born, raised and currently living in a small town in Indiana, Kelli found her passion for the geriatric community through a pen pal program with a local nursing facility in the 4th grade. Throughout her career Kelli has served in several roles within senior communities and is currently pursuing a Healthcare Administration degree at Purdue Global. Her passion resides in serving others and making sure each person she meets knows their purpose and worth.
Kelli has a 12-year-old daughter Ellie, and two goldendoodles, Banx and Levi. She finds joy in cheering Ellie on in archery, sheep showing and dance. An avid adventurer, Kelli enjoys traveling, being outdoors, filling her home with plants and cozying up with a good book to read. She is excited and grateful to serve our community!
JULI CURTIS
BUSINESS OFFICE MANAGER
Juli Curtis comes to Legacy Living of Florence with over 20 years' experience in long-term and rehab healthcare within the Greater Cincinnati Tri-State area.
Originally from New Mexico, Juli spent her childhood moving around as the daughter of a career Air Force Veteran. She has lived in Hawaii, Oklahoma, Maryland, Texas, and Japan. After each assignment they would return to Cannon Air Force Base in Clovis, New Mexico where she graduated high school. 
Juli quickly met her husband, who was also in the air force, in the early nineties and married. After several more years of moving they settled down in Boone County and raised two children. She has one grandaughter and two grandpups.
Juli loves spending time with her family, traveling and doing crafts. Juli is excited to be a part of the Legacy Living of Florence team and help them grow to be the best senior living community available.
ANITA MOREL
WELLNESS DIRECTOR
Born and raised in Cincinnati, Ohio, Anita is the oldest of three children. She currently resides in Dearborn County, IN with her husband Robert and their 12 year old twin daughters, Anna and Kaylee. She graduated from Great Oaks School of Practical Nursing in 2005 and recently graduated form Purdue Global University with a degree in Human Services focusing on Adult and Youth Services.  She has had the honor of working and caring for the senior population for over 20 years with 10 years of her experience focusing on end-of-life care through hospice and palliative care work. 
Anita believes one of the amazing perks about caring for the senior community is the wonderful stories and the history of their life journey. In her spare time she loves curling up with a good cup of coffee and a book.  She also enjoys spending time with my family, going on new adventures and decorating for the holidays creating memories to last a lifetime!
BRANDON WILLHITE
MAINTENANCE DIRECTOR
Brandon Willhite our  Maintenance Director at Legacy Living.  He currently reside in Elsmere, KY. His childhood was spent in Auroa, IN and graduated from South Dearborn High School. 
Brandon strives for excellence in every aspect of his life, believing that you can never learn too much and that knowledge is power. His favorite past-time is spending as much time as he can with his wife and nine children. Brandon also greatly enjoys being the outdoors and sports
KYANA GRAMAGLIA
LEASING DIRECTOR
Kyana Gramaglia is the Leasing Director here at Legacy Living Florence. She lives in Indiana with her husband and two sweet pups! She loves anything that involves being outdoors, and having a nice, relaxing weekend spending time with her incredible families. 
She brings over ten years of service industry experience to our amazing team. Kyana has a passion for serving those around her and creating a positive and honest culture. She is incredibly excited to provide an amazing service to this community!